Подача статей





Inozemtseva N.V.
THE FUNCTIONAL PECULIARITIES OF THE NEWSPAPER ARTICLE TITLES IN THE ENGLISH NEWSPAPER DISCOURSE
Newspaper discourse more often becomes the object of modern philological papers, as research of originality of the regarded discursive space organization in the philological practice causes an enhanceable interest of linguists, because an address to newspaper work allows the extension and completion of the cognitive paradigm of modern newspaper discourse. The corps of the English texts of the newspaper discourse served as the material of this research, namely the titles of the English articles presented in the British and the American newspapers "The Guardian", "The Times", "New York Times, "The Wall Street Journal", "USA Today", that differ in original semantic potential, in non-standard formation and in a large variety of nominative constituents. The important problem at title studying is to define its functions. This question becomes more actual because to give the exact definition of the concept "title" is possible only on the basis of a full classification of its functions. But thus linguists do not give a precise definition of title functions in majority of works, sometimes they mix functions with the means of their expression or they unite some different functions in one. The results of the research define the basic functions that are typical for newspaper titles. They are informative and influencing functions. However, minor functions are also marked: graphically-defined, advertising and estimated. So, the newspaper title is a communicative unit, it briefly informs the reader on a content of a newspaper material, it informs of its value, character and a degree of importance of the events which have reflected on the pages of the newspaper. Such characteristics of a newspaper discourse as informativeness and the force of influence are clearly expressed in the titles of the newspaper article.
Key words:
title, newspaper discourse, functional peculiarities, article, discourse.
References:
1. Arutyunova, N.D. Discurs / N.D.Arutyunova // Lingwisticheskii entseklopedicheskii slovar. — Мoscow.: the Soviet encyclopedia, 1990. — P. 136−138.
2. Bolshaya Sovetskaya Entsiklopedia:v 30 t. / gl. red. A.M. Prokhorov. — 3 izd.— Moscow.: Sov. entsikl., 1969–1978. — 30 p.
3. Vinokur, G.O. Glagol ili imya? / G.O.Vinokur // (Opyt stilisticheskoi interpretatsii). — Russian speech, 1928, №3.
4. Vomperskii, V.А. K izucheniyu sintaksicheskoi stryktyre gazetnogo zagolovka // Iskustvo publitsistiki (problemy teorii i masterstva) / V.A.Vompersky // Tez. doklad. na respublikanskoi nauch. konf.-seminare.-Alma-Ata, 1966. — P. 82-85.
5. Zvegintsev, V. A. O tselynooformlennosti edinits teksta / V.A.Zvegintsev // Izvestiya АН USSR. Ser. Literature and language. — 1980. — Т. 39. — 1. — P. 13–21.
6. Yorgensen, Maryanna V., Phillips, Louise Dzh. Diskurs analis. Teoriya I metod/ Yorgensen, Maryanna V. // Per. s angliiskogo — 2 izd., isp. — Х.: Gumanitarnyi center, 2008. — 352 pages.
7. Karasik, V.I. O tipah diskursa / V.I.Karasik // Yazykovaya lichnost': institutsional'nyi I personal'nyi diskurs: sb. nauch. tr. — Volgograd: Peremena, 2000 (a). — P. 5–20.
8. Karasik, V.I. Yazykovoi krug: lichnost', kontsepty, diskurs / V.I.Karasik. — Moscow: Gnozis, 2004. — 390 p.
9. Kostomarov, V.G. Iz nablyudenii nad yazykom gazety: gazetnye zagolovki/V.G.Kostomarov // Iz opyta prepodavaniya Russkogo nerusskim.— 1965. Vyp. 3. P. 162-185.
10. Lazareva, E.A. Zagolovok v gazete / E.A.Lazareva. — Sverdlovsk, 1989. — 96 p.
11. Muzhev, V.S. O funktsiyah zagolokov / V.S.Muzhev // Uchebnye zapiski MGPIIYA im. M. Тоrеzза.-Voprosy romano-germanskoi filologii.— 1970. Vyp. 55. P. 86-94.
12. Nozdrina, L.A. Zaglavie teksta / L.A.Nozdrina // Grammatika i smyslovye kategorii teksta: Sb. nauch. tr. It. M. Тоrеzа.— 1982. Vyp. 189. P. 183-200.
13. Popov, A.S. Syntaksicheskaya structura sovremennyh gazetnyh zaglavii I ee razvitie / А.S. Popov // Razvitie sintaksisa sovremennogo russkogo yazyka.— 1966. P. 95-126.
14. Suvorov, S.P. Osobennosti stilya angliiskih gazetnyh zagolovkov / S.P.Suvorov // Language and style. — Мoscow.: Mysl', 1965.
15. Turchinskaja, E.I. Sootnoshenie zagolovka i teksta v gazetno-publitsisticheskom stile: (Na primere zagolovkov peredovyh statej gazety 'Yumanite') / E.I.Turchinskaja // Lingwistika teksta I leksikologiya.-Sb. nauch. tr. МGPIIYA im. M. Тоrеzа.— 1984. Vyp. 234. P. 134-146.
16. Shatin, J.V. Postroenie reklamnogo teksta, 2-oe izd. / J.V.Shatin. — Мoscow.: Berator-Press, 2003.
17. Shishkin, N.E. Gazetnyi zagolovok / N.E.Shishkin.— Moscow., 2004.
18. Bagli Charles V., Belson Ken: about [elektronnyi resurs] / V. Charles Bagli, Ken Belson. — London: The Guardian, 2013. — Rezhim dostupa: http://www.nytimes.com/2013/05/22/sports/soccer/manchester-city-and-yankees-to-own-mls-franchise-in-new-york.html?hp&_r=1&
19. Hattenstone, S.: about [elektronnyi resurs] / Simon Hattenstone. — London: The Guardian, 2009. — Rezhim dostupa: http://www.guardian.co.uk/sport/2009/jun/06/jenson-button-brawn-formula-one?INTCMP=SRCH
20. Jackson, J.: about [elektronnyi resurs] / Jamie Jackson. — London: The Guardian, 2013. — Rezhim dostupa: http://www.guardian.co.uk/football/2013/may/17/sir-alex-ferguson-1500-games
21. Mitchell, K. Mitchell: about [elektronnyi resurs] / К. Mitchell. — London: The Guardian, 2013. — Rezhim dostupa: http://www.guardian.co.uk/sport/2013/feb/15/lamont-peterson-steroids?INTCMP=SRCH
About this article
Author:

Inozemtseva N.V.



Year:

2015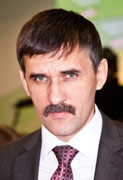 Editor-in-chief
Sergey Aleksandrovich
MIROSHNIKOV