Подача статей





Moroz V.V.
DIAGNOSTIC MEASUREMENT OF UNIVERSITY STUDENTS' CREATIVITY
Creativity being one of the distinguishing traits of a person is the driving force of economic growth and social progress, which in turn explains the increasing interest and need in creativity. Inherently creativity is the production of novel, original and valuable ideas in every sphere of human activity: from science to arts, from education to business, as well as everyday life. Creativity is inseparably linked with innovations that are successful implementation of creative ideas. Although the creativity phenomenon has been under study for more than 60 years there are still many misconceptions of creativity, since the results of creative process are almost unpredictable. Creativity, being a multifaceted phenomenon, can be measured by such diagnostics that helps to evaluate both creative potential and creative achievements according to cognitive, emotional, motivational and environmental factors. Diagnostic instruments vary from the purpose of study, creativity aspects, features and forms, temporal limits and age range. Many of the creativity evaluation approaches are not exhaustive, but when combined can supplement and enrich each other. Clearly defined criteria set and presented to students before work make evaluation more effective. Students' creative work measurement compared with other products helps to assess its novelty, originality and value. Moreover diagnostic measurement of students' creativity facilitates the forecasting of students' creative potential development and change of creative achievements' level in educational process.
Key words:
students' creativity, diagnostics, creative product, creativity measurement.
References:
1. Kiriakova, A.V., Moroz, V.V. Axiology of Creativity: monograph / A.V. Kiriakova, V.V. Moroz, Orenburg State University. — Orenburg: OSU, 2014. — 225 p. ISBN 978-5-904823-12-2
2. Lehrer, J. Imagine. How Creativity Works. — M.: AST, CORPUS, 2013. — 304 p.
3. Lubart T., Mushir, K., Tordzhman S, Zenasni F. Psychology of Creativity. — M.: "Cognitive — Center", 2009. — 215 p.
4. Moroz, V.V. Creativity as an Axiological Dominant of Life-Long Pedagogical Education // Bulletin of Chelyabinsk State Pedagogical University. — №4. — 2014. — P. 109 — 119.
5. Robinson, K. Education against Talent. — M.: Mann, Ivanov and Ferber, Penguin Books, 2013. — 336 p.
6. Tunick, E.E. Creative Tests (adapted version) / E.E.Tunik. — SPb., 2002. — 83 p.
7. Tunick, E.E. Nature and Diagnostics of Creativity / E.E. Tunick. — SPb., 1992 — 220 p.
8. Csikszentmihalyi, M. Creativity. Flow and the Psychology of Discovery and Invention. — M.: Career Press, 2013. — 528 p.
9. Yuzhaninova, E.R. Internet and Personality Axiosphere: monograph. — M.: "House of pedagogy", 2013. — 274 p.
10. Amabile T. Affect and Creativity at Work /Administrative Science Quarterly, 50 (2005): p. 368 — 371
11. Boden, M. Dimensions of Creativity. A Bradford Book, The MIT Press. Cambridge, Mass. London, England. — 1996. — 242 p.
12. Brown, R. T. Creativity; What are we to measure? In J. A. Glover, R. R. Ronning & C. R. Reynolds (Eds.), Handbook of creativity / R. T. Brown. — New York: Plenum, 1989. — 32 р.
13. Guilford, J. P. Creativity / J. P. Guilford // American Psychologist. — 1950. -№5. — Р. 444-454.
14. Nilsson, P. Four Ways to Measure Creativity// Sense and Sensation, Writing on Education, Creativity and Cognitive Science. 2012. http://www.senseandsensation.com/2012/03/assessing-creativity.html
15. Ofili, P. Do Multicultural experiences and Biculturalism Promote Creativity in International Students? October 2011 р. 14-15
16. Urban, K. K. Test for Creative Thinking — Drawing Production (TCT-DP) / K. K. Urban, H. G. Jellen. — Lisse. — Netherlands: Swets & Zeitlinger, 1996. — 348 р.
About this article
Author:

Moroz V.V.



Year:

2015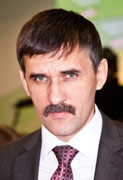 Editor-in-chief
Sergey Aleksandrovich
MIROSHNIKOV