Подача статей





Zubova L.V., Bursakova M.S.
THE PROBLEM OF COMPREHENSIVE STUDY OF ORGANIZATION AND PEDAGOGICAL SUPPORT FOR PREVENTION ANTISOCIAL PERSONALITY OF SCHOOLCHILDREN
In this article on the basis of the theoretical analysis of psychological-pedagogical literature the problem of complex organizational and pedagogical support of prevention of an asocial orientation of the identity of the school student from a position of information approach is considered. The model of prevention of an asocial orientation of the personality is offered.
Key words:
pedagogical support, asocial personality, information approach, preventive way, reflexivity.
References:
1 May R. The discovery of being: Writings in existential psychology. — N.Y.: Norton, 1983.
2 Buber M. Me and You. — M: The higher school, 1993;
3 Frankl V. A man in search of sense. — M: Progress, 1990;
4 Sartre Zh.-P. The existentialism is a humanity//Twilight of gods. — M: Politizdat, 1989. — Page 319-344.
5 Zubova L.V. Information and cognitive approach to methodology of genesis of the asocial personality: Monograph. — M: "Pedagogics house", 2010. — 335
6 Ivaschenko A.V. Zubova L.V. Scherbinin O. A. Internal position of the identity of the teenager: concept, conditions of formation and development of the personality. — Orenburg, 2008. — 153 pages.
7 Psychology and prevention of asocial behavior of minors / Under the editorship of S.A.Belicheva. — Tyumen, 1985. — 90 pages.
About this article
Authors:

Zubova L.V., Bursakova M.S.



Year:

2013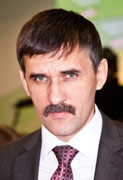 Editor-in-chief
Sergey Aleksandrovich
MIROSHNIKOV