Подача статей





Kashin V.V., Musin D.Z.
CHARLES PEIRCE ON REPRESENTING FUNCTION OF THE SIGN
Pragmatism relies upon "prescription" and availability of its objects in primary source, as well as upon separation of knowledge object and subject. Transparency or unshadiness from the point of view of reference of relations between subject and object and serves as one of the grounds for possibility of undistorted presentation of reality. Knowledge results "truth test" is performed by means of returning to this "prescription" with the help of relevant methods. Pragmatism assumes that though cogitation is based on presentation, "nothing stands" between consciousness and object: constantly improved methods allow to correlate representation and presentation through relations "truth — false".
Key words:
pragmatism, sign, correlation representation and presentation, limitation of formal methods of knowledge, abduction, interpretant, picture, semiotics.
References:
1. Ch. S. Peirce. Collected Papers of Charles Sanders Peirce, Harvard University Press, vol. 1-6, 1931-1935; vol. 7-8, 1958.
2. Hook S. Philosophy of American pragmatism / / America. № 80.
3. R. Descartes, Selected Works. M., 1950.
4. Melville JK The semiotics of Charles Peirce / / Philosophy. 1965. № 3.
5. Ionin LG Sociology of Culture. M.: Logos, 1996.
6. Basin B. The sign, image, art. On the semiotic concept of Charles Pierce / / Questions literature. 1974. № 4.
7. Passmore D. One Hundred Years of Philosophy. Moscow: Progress-Tradition, 1998.
About this article
Authors:

Kashin V.V., Musin D.Z.



Year:

2010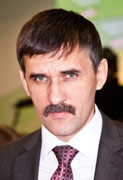 Editor-in-chief
Sergey Aleksandrovich
MIROSHNIKOV