Подача статей





Glotova M.I., Tokareva M.A.
ORGANIZATION OF ASYNCHRONOUS INDEPENDENT WORKOF STUDENTS USING THE MOODLE ELECTRONIC EDUCATIONAL ENVIRONMENT [№ 5 ' 2019]
Socio-economic transformations, the formation of a new production process require the graduate to take responsible independent activities in solving professional problems, and actively interact with the external information environment. On the other hand, federal state educational standards actualize the need for providing each student with unlimited access to the educational information environment with ensuring asynchronous interaction of all participants in the educational process. Under these conditions, the organization of the student's independent work on the basis of distance educational technologies and e-learning is becoming increasingly important. In order to effectively organize students' asynchronous independent work, we use the capabilities of the Moodle Learning Management System (LMS).
By asynchronous independent work of a student, we understand the subjective type of educational and cognitive activity, based on the individually distributed over time execution of a complex of multilevel tasks and tasks with the consulting and coordinating assistance of a teacher. Given the focus of higher education results on a specific set of universal, general professional and professional competencies, as well as the basic principles underlying the functioning of the Moodle system, we have identified the components of the electronic educational environment Moodle for organizing asynchronous independent work of students studying information systems and technologies. Structurally, the electronic educational environment of Moodle is represented by program-strategic, resource-informational, content-active, control-diagnostic, technical and communication components. The organization of asynchronous independent work of students using the capabilities of the Moodle system is a cyclical passage through four stages: preparatory, performing, searching and creative. The use of an electronic course developed using the LMS MOODLE platform in the educational process is possible both for asynchronous organization of extracurricular independent work, and for the methodological support of classroom activities provided for by the work program of the discipline.
Thus, the use of such an organization of asynchronous independent work reflects the specifics of the modern approach to the organization of the educational process, which implies the creation of an accessible interactive educational environment, focused on the formation of the learner's skills to independently acquire new knowledge and willingness to apply them to solve problems of future professional activity.
Petukhova T.P., Glotova M.I.
PEDAGOGICAL CONDITIONS OF DEVELOPMENT OF FUTURE ENGINEERS' INFORMATIONAL COMPETENCE WITH MEANS OF INDEPENDENT WORK [№ 6 ' 2006]
Theoretical bases and practical realization of pedagogical conditions of development of future engineers' informational competence with means of independent work of information science are given in this article. The concept "informational competence", its levels and indexes, and also the model of development process are regarded here.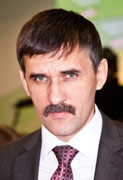 Editor-in-chief
Sergey Aleksandrovich
MIROSHNIKOV