Подача статей





Borisyuk S.V., Notova S.V., Kvan O.V.
THE ELEMENTAL COMPOSITION OF BONE PREGNANT FEMALE RATS ON THE BACKGROUND OF DIFFERENT LEVELS OF CONSUMPTION OF DIETARY FIBER IN THE DIET
The paper presents the results of a study of the elemental composition of bone pregnant female rats who were on a diet with excess and deficient intake of dietary fiber before and during pregnancy (6 weeks). The basis of power was a semisynthetic casein diet that ensures adequate intake of protein, fat and carbohydrates, dietary fiber (2 g microcellulose), vitamins and salts. Deficiency of dietary fiber was modeled by excluding from the diet microcellulose, excess diet — by increasing the level of consumption microcellulose to 4 g/day. Modeling fiber deficiency in the diet of treated animals resulted primarily in a reduction of macroelements such as calcium and phosphorus. Among the essential trace elements mentioned only a change in the content of selenium — lower values as when scarce, and in excess diet. No significant changes in the content of toxic elements in the experimental groups were not observed.
Key words:
Key words:рregnancy, rats, dietary fiber, diet, elementalstatus, bone tissue.
References:
1. Bystrickaja, T.S., Volkova, N.N. Nekotorye pokazateli fosforo-kal'cievogo obmena pri normal'noj i oslozhnennoj gestozami beremennosti // Akush. igin. -1999. — №4. — S.20-21.
2. Volozhin, A. I., Porjadin, G. V. Patofiziologija. Tom 2. Izdatel'stvo: Akademija, 2010. — 256 s.
3. Kazimirko, V.K., Mal'cev, V.I. Osteoporoz kak biologicheskaja problema. Kievskaja medicinskaja akademija poslediplomnogo obrazovanija im. P.L. Shupika, Zdorov'jaUkraїni, 2005; 21(130):27-29.
4. Kettajl, V.M., Arki, R.A. Patofiziologija jendokrinnoj sistemy. Per. s angl. M: BINOM, 2007.
5. Luk'janchikov, V. S. Kal'cij: fiziologija. Ontogeneticheskij I klinicheskij aspekt // Novye issledovanija.-2012.-№2(31).-S.5-13.
6. Mihajlova, O.I., Veresova, A. A. Primenenie vitaminno-mineral'nyh kompleksov posle rodov // Russkij medicinskij zhurnal. — 2013. — № 23, v. 21. — S.1137-1141.
7. Notova, S.V., Skal'nyj, A.V., Skal'nyj, V.V. Primenenie metodov kontrolja I korrekcii pitanija dlja predotvrashhenija bioelementozov // Vestnik Orenburgskogo gosudarstvennogo universiteta. -2004.-№5.-S.-105-108.
8. Povoroznjuk, V.V., Grigor'eva, N.V. Pitanie I osteoporoz // Zhenskoe zdorov'e. — 2000. — №3. — S. 36-39.
9. Pogozheva, A.V. Pishhevye volokna v lechebno-profilakticheskom pitanii // Voprosy pitanija. — 1998. — №1/98. — S.39-42.
10. Savel'eva, G.M., Kulakov, V.I., Strizhakov, A.N. idr. Akusherstvo. — M: Medicina, 2000. — S.94-98.
11. Tanakov, A.I., Ajlamazjan, Je.K. Obmen kal'cija vo vremja beremennosti // Vestnik Rossijskoj associacii akusher-ginekologov. — 1996. — №4. — S.31-37.
12. Shherbavskaja, Je.A.,Gel'cer, B.I. Markery kostnogo metabolizma pri fiziologicheski protekajushhej I oslozhnjonnoj gestozami beremennosti // Tihookeanskij medicinskij zhurnal.– 2002. — N 3. — S.54-56.
13. Brown, D.G., Burk, R.F., Seely, R.J. and Kiker, K.W. 1972. Effect of dietary selenium on the gastrointestinal absorption of 75SeO3-2 in the rat. Int. J. Vit. Nutr. Res. 42(4):588-591.
14. Gambacciani, M., Spinetti, A. et al. Effect of new estrogen/progestin combination in postmenopausal syndrome // Maturitas. 1995.– N. 22.– P. 115–120.
15. Janghorbani, M., Christensen, M.J., Nahapetian, A., and Young, V.R. 1982. Selenium metabolism in healthy adults: quantitative aspects using the stable isotope .Am. J. Clin. Nutr. 35(4):647-654.
16. Thomson, C.D., and Stewart, R.D.H. 1974. The metabolism of (75Se) selenite in young men. Br. J. Nutr. 32(1):47-57.
About this article
Authors:

Borisyuk S.V., Notova S.V., Kvan O.V.



Year:

2016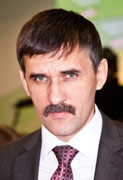 Editor-in-chief
Sergey Aleksandrovich
MIROSHNIKOV