Подача статей





Hadgarov M.H.
PHILOSOPHICAL AND ETHICAL AND ETHICAL AND METHODOLOGICAL FOUNDATIONS OF SCIENCE
Examines the ethical aspects of science. Cognitive activity and the production of knowledge conceptualized as an arena of alternative ideas of coexistence and interaction of actors connected by one common purpose — to learn the truth. Cognitive process and communicative relations scholars regarded as implicitly regular liruemye principles of cultural and ethical content, and scientific knowledge — the "loaded" moral and ethical judgments.
Key words:
science, culture, ethics, norms, principles, truth, pluralism, the professional responsibility of the scientist, the freedom of scientific research.
References:
1. Schopenhauer A. Complete Works. — M., 1910. T. IV.
2. Kant I. Vol. In 6 vols 4. — M.: Thought, 1964.
3. Schopenhauer A. The two main problems of ethics. — Minsk: Potpourri, 1997.
4. Lamettrie J. Vol. — M.: Thought, 1976.
5. Feyerabend P. Against methodological constraint. — Blagoveshchensk: BGK them. Baudouin de Courtenay, 1998.
6. VS Stepin Philosophical Anthropology and Philosophy of Science. — M.: High School, 1992.
7. Sakharov AD anxiety and hope. — M.: Inter-Verso, 1990.
8. Frolov, IT, BG Yudin Ethics of Science: Issues and discussions. — M. Politizdat, 1986.
9. Zlobin N. Cultural meaning of science. Moscow: Olma-Press, 1997.
About this article
Author:

Hadzharov M.H.



Year:

2013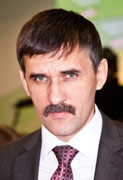 Editor-in-chief
Sergey Aleksandrovich
MIROSHNIKOV