Подача статей





June 2020, № 3 (226), pages 81-85
doi:
10.25198/1814-6457-226-81
Charikova I.N.
PROCESS MODEL OF FUTURE ENGINEERS EDUCATIONAL-PROJECT DEVELOPMENT
The model for the development of educational-design of future engineers is conceptually based on the understanding of the individual as a "project of himself," implemented in the conditions of university pedagogical support for the educational process. The model describes the process directed on enriching the practical-oriented experience of future engineers, on developing the subjective nature of knowledge and mastering how to use it in rapidly changing unpredictable design situations. The purpose of the paper is to describe the structure of the model, revealing the structure and properties of the investigated development process, the content of pedagogical and organizational conditions implementation stages, methods, technologies, algorithms for the development of educational design. The author's model of the subject-conditional analogue-object , aimed at forming global thinking among students, at creating conditions for creative self-realization and prerequisites for further self-education and self-development is presented as a result.
Key words:
Мodel, higher education institution, еducational projection, education, project activity,
References:
1. Bolotov V.A., Serikov V.V. Competence model: from idea to educational program. Pedagogika [Pedagogy], 2003, no. 10, pp. 8-14.
2. Genisaretskiy O.I. About design. March 14-15, 2001. Elektronnaya publikaciya: Centr gumanitarnyh tekhnologij [Electronic publication: Center for Humanitarian Technologies]. 27.07.2009. Available at: https://gtmarket.ru/laboratory/expertize/6119
3. Zimnyaya I.A. Problem-design and research training: model, program of organization. Issledovatel'skaya deyatel'nost' studentov v problemno-proektnom obuchenii: materialy XXIII Vserossijskoj nauch.-metod. konf, «Problemy kachestva vysshego obrazovaniya» [Research activities of students in problem-project learning: materials of the XXIII All-Russian scientific method. Conf, "Problems of the quality of higher education."]. Ufa: USATU, 2013, 86 p. Available at: http://diss.seluk.ru/pr-tehnicheskie/808460-1-issledovatelskaya-deyatelnost-studentov-problemno-proektnom-obuchenii-2013-xxiii-moskva-ufa-nitu-misis-ufimski.php.
4. Zinchenko V.P. Nauka o myshlenii. Razvivayushchee obuchenie [The science of thinking. Developmental learning], 2002. Available at: http_psyedu_ru_80.
5. Kargapoltsev S.M., Charikova I.N. Features of Development of Technical Knowledge in Educational Practice of Students of Construction Engineering Profile Research Transfer: Materials of the International Conference, October 18-19, 2018, Beijing, China. Minzu University of China, China Agricultural University. Beijing: Infinity Publishing, 2018, part 1: Participants' reports in English, pp. 96-100.
6. Kudinov V.A. Building an information educational environment of a university based on knowledge management technologies. Extended abstract of Doctor's thesis. Moscow, 2010, 47 p.
7. Ryndak V.G., Allagulov A.M., Bugakova E.V., Zulfugarova I.F., Kameneva E.G., Kon'kina E.V. et al. Ot znanievoj k refleksivno-kreativnoj modeli obucheniya [From knowledge to a reflective and creative learning model]. Orenburg State Pedagogical University. Orenburg, 2019. 196 p.
8. Charikova I.A., Zadanov V.I. Phenomenon of "LivingKnowledge" in Engineering and Technical Education. International Journal of Mechanical Engineering and Technology (IJMET), 2018, volume 9, issue 10, pp. 325-333
9. Charikova I., Zhadanov V. Teacher to Student Epistemological Interaction in the Contemporary Paradigm of University Education. Journal of Social Studies Education Research, 2017, issue 8 (Special Issue), pp. 117-129.
About this article
Author:

Charikova I.N.



Year:

2020



doi:

10.25198/1814-6457-226-81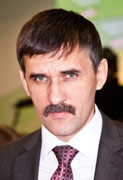 Editor-in-chief
Sergey Aleksandrovich
MIROSHNIKOV