Подача статей





Borisova I.M.
ITALICS IN THE POETRY OF N.M. KARAMZIN
The issue of graphic design work of art — one of the most important in modern literary criticism. Among the issues charts poetic speech — functioning italics. It has been the subject of study at stihovedov, including ours, on the material of Russian poetry. Italics in the poetry N.M. Karamzin almost not been studied to date. This article analyzes the emphasis in poetry Karamzin on the background of predecessors and contemporaries, as well as in terms of communication with other cursive verse formats and from the point of view of the functions performed by these graphical reception in the product. Observations on the italics have shown that by the turn of XVII—XIX centuries graphical technique italics in Russian poetry became quite well-known, widespread use and form a stable tradition. And active use of italics Karamzin in his poetry is in this tradition. Of the 167 poetry Karamzin rate was detected in 52 texts (203 cases). Most often, the poet identifies italicized words and phrases (90 %), which corresponds to the general trend in the poetry of the last third of the XVIII century. Karamzin, along with other poets, experimenting with italics, looking for opportunities to use it in poetry. He makes graphic technique semantically rich. Italics in the works studied interacts with other verse formats: rhyme and stylistic figures. Italics in poetry Karamzin serves as the object characteristics, phenomena, persons, allocation of space-time forms processing "foreign words" marking italics proper nouns and pronouns. The last mentioned feature is seen in the poet's rare, despite the fact that it was very bright signs of the times in Russian poetry. In general, the experience of predecessors Karamzin learns to use italics, but seeks to bring his poetry beyond the specified time standards, to depart from the usual use of graphics.
References:
1. Borisova, I.M. Graficheskij oblik poehzii: "lesenka", kursiv, graficheskij ehkvivalent teksta (na materiale poehzii N.A. Nekrasova, ego predshestvennikov i sovremennikov) : avtoref. dis. …kand. filol. nauk: 10.01.08 / I.M, Borisova. — Samara, 2003. — 21 s.
2. Gukovskij, G.A. Karamzin. Istoriya russkoj literatury: V 10 t. / G.A. Gukovskij AN SSSR. In-t lit. (Pushkin. Dom). — M.; L.: Izd-vo AN SSSR, 1941–1956. — T. 5. Literatura pervoj poloviny XIX veka. — CH. 1. — 1941. — S. 55–105.
3. Karamzin, N.M. Izbrannye sochineniya v dvuh tomah. T. 2. / N.M. Karamzin ; vstupit. stat'ya P. Berkova i G. Makogonenko. — M.-L.: Hudozh. literatura, 1964.
4. Karamzin, N.M. Polnoe sobranie stihotvorenij / N.M. Karamzin ; vstupit. stat'ya, podgotovka teksta i primech. YU.M. Lotmana.– L.: "Sov. pisatel'", 1966.
5. Kochetkova, N.D. Sentimentalizm. Karamzin. Istoriya russkoj literatury: v 4 t. / N.D. Kochetkova. — AN SSSR. In-t rus. lit. (Pushkin. Dom). — L.: Nauka. Leningr. otd-nie, 1980–1983. — T. 1. Drevnerusskaya literatura. Literatura XVIII veka. — 1980. — S. 726–764.
6. Lotman, YU.M. Poehziya Karamzina / Lotman YU.M // O poehtah i poehzii. — S.-Peterburg: "Iskusstvo-SPB", 2001. — 848 s. — S. 285–323.
7. Podojnicyna, O.EH. Poehziya N.M. Karamzina: temy i zhanry: avtoref. dis. …kand. filol. nauk: 10.01.01 / O.EH. Podojnicyna. — Moskva, 2012. — 15 s.
About this article
Author:

Borisova I.M.



Year:

2016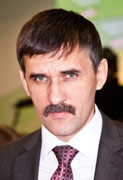 Editor-in-chief
Sergey Aleksandrovich
MIROSHNIKOV