Подача статей





Shisholina A.O.
TYPOLOGY OF THE LATEST COMPOSITES OF RUSSIANLANGUAGE
This article describes the results of the study of compound names in modern Russian language. Compound words, or composites, is one of the most interesting phenomenon in contemporary Russian. The rationale of the research is caused by an active renewal process in a composite class. This appeared to be a result of either borrowing or having foreign components in its structure. Researching the process of the development of the composites allows us to trace both important features in a language evolution and the way the speech is organized. We are using descriptive method including elements of typological, etymological analysis of the materials presented in a Dictionary of Composite Words in Modern Russian Language, defining dictionaries, etymological dictionaries, encyclopedias, dictionaries of borrowed words and journalistic materials. The studying material consists of compound names that belong to various semantic layers including colloquial vocabulary, special vocabulary, terminology. This gives an opportunity to reveal tendencies in expansion and adaptation of the composites in con Russian language. Lexical-thematic classification of newest composites and factors of its appearance are described in this article. We gave a consideration to one of those diversities. These are units that include foreign components of various etymologies and complex names of binary structures, that resulted in a process of either borrowing ready-to-use lexical composite units or building a construction by using borrowed models. The classification of the composites according to cohesion and assimilation in a receptive language is presented in the article: units with one assimilated component, units where both of the components are assimilated, genuine foreign composites that consist of non-assimilated components and non-transliterated forms and inclusions. The article contains the description of some efficient word-building elements that play an active role in building newest composites.
Key words:
compound neologisms, foreign lexis, composites, borrowings, improper compounds, borrowed models.
References:
1. GabdreevaN.V., AgeevaA.V., TimergaleevaA.R. Borrowed Lexis in Modern Russian Language: monograph /  — М.:Flinta: Nauka, 2013.  — 328 p.
2. GabdreevaN.V., GurchianiM.T. Dictionary of Composites in Modern Russian Language.  — М.:Flinta: Nauka, 2012.  — 280 p.
3. KlobukovE.V., GoudilovaS.V. Language specificity of non-derivational compounds (improper compounds) // Yazyk, soznaniye, kommunikatsiya. Vol. 20.  — М.:MAKS Press, 2001.  — 139 p.
4. KomlevN.G. Dictionary of Foreign Words.  — М.:Eksmo-press, 2006.  — 672 p.
5.Kommersant. Weekend 19.09.2014 №36
6.Kommersant. Weekend 14.09.2014 №44
7.Kommersant.Weekend 19.10.2014 №39
8. Kommersant. Weekend 08.06.2012 №21
9.Krysin L.P. Definition Dictionary of Foreign Words.  — М.:Eksmo, 2005.  — 944 p.
10. MarinovaE.V. Theory of borrowing in general notions and terms.  — М.:Flinta, 2013.  — 240 p.
11. ShagalovaE.N. Types of semantic relations between components in definitive composites / Е.N. Shagalova // Proceedings of the international conference Dialog 2003.  — М.:Nauka, 2003.
12. Shelyakhovskaya L.A. Structure-morphological types of compound nouns and it's efficiency in modern standard language. / L.A. Shelyakhovskaya: extended abstract of Cand. Sci: Almaty, 1958. 19 p.
13. MelnikovaA.I. New Types of Compound Nouns without connecting vowels in modern Russian language /A.I. Melnikova: extended abstract of Cand. Sci: М., 1961. 338 p.
14. Ryashintsev J.P. Compound Words and its Components in Modern Russian Language / J.P. Ryashintsev.Ordjonikidze.SOGU, 1976.  — pp. 215-223.
15.Yanko-TryinitskayaN.A. Word-building in Modern Russian Language.  — М.:Indrik, 2001.  — 504 p.
About this article
Author:

Shisholina A.O.



Year:

2016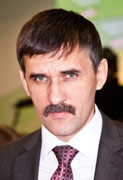 Editor-in-chief
Sergey Aleksandrovich
MIROSHNIKOV