Подача статей





Kargapoltseva N.A., Ivlev A.А.
TO THE PROBLEM OF SOCIALIZATION OF THE STUDENT OF THE UNIVERSITY BY MEANS OF SCREEN CULTURE
Being the product of informational development of the human personality of the XXI century, screen culture emphasizes the decisive importance of the mass media in modern life of young people, defines the characteristic features of the morality of the modern expert, providing a significant impact on the effectiveness of professional and communicative activities. Today it is obvious that an important element of socialization in modern educational continuum is a screen culture, represented by such means as the film, television and computer technology, the Internet. In conditions of global informatization of society the socialization of students' personality is a promising vector of development of the modern university in connection with the nature of education and multimedia nature of media education. The necessity of the socialization of student's personality by means of screen culture in order to prepare a competitive specialist is proved in the article. The concepts of "socialization of the individual" and "screen culture" are clarified. Levels of formation of screen culture, defining the quality dynamics of socialization of the individual student in the conditions of pedagogical mediation of educational and developmental process are distinguished.
Key words:
socialization, screen culture, screen culture subject, criteria of formation of screen culture, factors of socialization.
References:
1. Bondarenko, E. A. Formation of media culture of teenagers. [Electronic resource] / E. A. Bondarenko.  — http://ipk.admin.tstu.ru/.
2. Kargapoltseva, N. And. Dis. ... d RA PED. Sciences : 13.00.01 Socialization and upbringing of personality in Montessori-education / N. A. Kargapoltseva.  — Orenburg, 2000  — 378 c.
3. Rakitov A. I. Philosophy of the computer revolution.  — A. And Rakitov.  — M.: Politizdat, 1991.  — 287 S.
4. Sankin, L. A. Spiritually-moral education of students. / L. A. Sankin, Viktorenkova S. V. // Pedagogy.  — M., 2008.  — No. 10.
5. Suzzane, W. Regulation and samoregulirovaniya on the Internet: network culture in China / W. Suzzane // media in the modern world: Petersburg readings: abstracts of the inter-University. scientific.-practical. Conf.  — St. Petersburg: rose of the world, 2007.  — 238 p.
About this article
Authors:

Ivlev A.A., Kargapoltseva N.A.



Year:

2015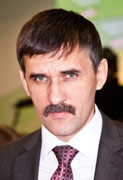 Editor-in-chief
Sergey Aleksandrovich
MIROSHNIKOV