Подача статей





Moiseeva I.Yu., Remizova V.F.
DIFFICULTIES IN DEFINING THE CONCEPT OF THE FUNCTIONAL STYLE
The development of modern means of mass communication has caused the linguistic interest to close studies of new types of "speech products" from different points of view, including functional stylistics. The very definition of the functional style is presented in different ways in the theoretical sources. The major part of researches are done according to numerous propositions of academic schools and with the help of vast corpus of empirical data. The accurate number of functional styles has not been defined; their exact ontological status has not been stated: they are considered as both speech and language manifestations. For the first time the main propositions of system approach have been used to elicit the components found in the definitions of the functional style. The research material is the definitions of the functional style given in different dictionaries, reference books, text books on stylistics. The application of the component-and-quantity method to the analysis of the functional style gives the possibility to define the component frequency and as a result the importance of the components and then structurally arrange them. The syntactic segmentation of the definitions under study has revealed the structural links of the components according to the scheme N — A — L — P, where N is the nominal part of the predicate, A is the attribute, L as the locative and P is the modifier of purpose. It has been revieled that the key components of part N are: variety (7), subsystem (4), system (3), type (2), realization (2). The most frequent attributes are social (8), functional and function (7), historical (6), and word combinations with conscience in their structure (4). Part L is represented by the following components: in communication, in the spheres of communication, social practice, speech practice, human activities, national language. Part P contains only two components: to secure the purport of communication, to express the communicative contents in the most efficient way. Thus the most frequent components have turned out to be such components as function (used 14 times), social (12), communication (8), variety (7), historical (5), system (5), subsystem (4). The elicited component frequency gives the opportunity to state that the functional style is the language fact rather than the speech fact.
Key words:
functional style, functional stylistics, component-and-quantity method, component, syntax, language, discourse, category, definition, concept.
References:
1. Arnold, I.V. Stilisticа. Sovrevennyi angliyskiy yazyk / I.V. Arnold. — M.: Flinta, Nauka, 2002. — 384 s.
2. Balli, Ch. Uprazhneniya po frantsuzskoy stilistike / Ch. Balli. — M.: Librokom, 2009. — 275 s.
3. Budagov, R.A. Literaturnye yazyki i yazykovye stili / R.A. Budagov. — М.: Vysshaya Shkola, 1967. — 376 s.
4. Vasilieva, A.N. Curs lektsyi po stilistike. Obstchie ponyztiya stilistiki. Razgovorno-obihkpdnyi stil rechi / A.N. Vasilieva. — М.: КоmКnigа, 2005. — 367 s.
5. Vinigradov, V.V. Izbrannye trudy. O yazyke hkudozhestvennoy prosy / V.V. Vinogradov. — М.: Russkiy yazyk, 1980. — S. 240 — 249.
6. Galperin, I.R. Stilistika angliyskogo yazyka / I.R. Galperin. — М.: Vysshaya Shkola, 1980. — 316 s.
7. Kozhina, M.N. Stilistika russkogo yazyka / M.N. Kozhina. — М.: Flinta, Nauka 2008. — 464 s.
8. Moiseeva, I.Y. Intensifikatory v angliyskom yazyke: functionalno-stilisticheskiy i grammatiicheskiy aspecty / I.Y. Moiseeva, V.F. Remizova // Sovremennye poblemy nauki I obrazovaniya. — 2015. — №1; URL: http://www.science-education.ru/121-18342.
9. Murot, V.P. Functsionalnyi stil / V.P. Murot // Linguisticheskiy entsclopedicheskiy slovar / Pod red. V.I. Yartsevoy. — M.: Bolshaya rossiyskaya enctsiclopedia, 2002. — 507 s.
10. Panfilov, A.K. Lectsii po stilistike russkogo yazyka / A.K. Panfilov. — M.: Russkiy yazyk, 1968. — 278 s.
11. Pedagogicheskoye rechevedenie // Slovar-spravochnik / Pod red. T.A. Ladyzhenskoj, A.K. Mihkalskoj. — M.: Flinta, Nauka, 1998. — 437 s.
12. Russell, J. Functsionalnyi stil rechi / J. Russell. — M.: Izdatelstvo "VSD", 2013. — 259 s.
13. Slovar linguisticheskihk terminov / Pod red. T.V. Zherebilo. — Nazran: Izd-vo "Pilgrim", 2010. — 386 s.
14. Slovar sociolinguisticheskihk terminоv / Otv. red. V.Y. Mihalchenko. — M.: RAN. Institut yazykoznaniya. Rossiyskaya academiya linguisticheskihk nauk, 2006. — 436 s.
15. Terminy I ponyatiya: Morphemika. Slovoobrazovanie // Slovar-spravochnik / Otv. red. T.V. Zherebilo. — Nazran: OOO "Pilgrim", 2011. — 274 s.
16. Tolkovyi perevodovedcheskiy slovar / Pod. red. L.L. Nelyubina. — M.: Flinta Nauka, 2003. — 3-e edition, pererabotannoje. — 531 s.
17. Shmelyov, D.N. Problemy semanticheskogo analiza leksiki / D.N. Shmelyov — M.: Russkiy yazyk, 1973. — 295 p.
About this article
Authors:

Moiseeva I.Yu., Remizova V.F.



Year:

2015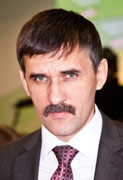 Editor-in-chief
Sergey Aleksandrovich
MIROSHNIKOV