Подача статей





Gorkanova L.V.
THEORETICAL APPROACHES TO THE STUDY AND CLASSIFICATION OF TOURIST RESOURCES OF THE REGION
The article considers such concepts as "tourist region", "tourist resources of the region, main approaches to the definition of tourist resources on the basis of their composition, structure, correlated elements and territorial orientation. The author investigates and classifies tourist resources, shows their interrelation and major differences. The classification of tourist resources is suggested in the article.
Key words:
tourist region, tourist resources, classification of the tourist resources.
References:
1. Pogorelov, N.V. Tourist region: concept, border signs. Bulletin of the Volga State University of Service. Series: Economics. [Electronic resource]. Mode of access: http://elibrary.ru/item.asp?id=18362167, — 03.27.2014.
2. Ushakov E. Integrated assessment model of tourism resources in the region. Interexpo GEO-SIBERIA. [Electronic resource]. Mode of access: http://elibrary.ru/item.asp?id=18075892– 27.03.2014.
3. Russian Federation. The law on the Fundamentals of tourist activity in the Russian Federation": federal act of 24 November 1996, N 132-FZ changes of 23.07.2013 N 249-FZ
4.Kvartalnov, V. A. Tourism / Century V. A. Kvartalnov. — M.: Finance and statistics, 2007. — P.33. — ISBN 5-279-02253-5.
5. Large economic dictionary: 25 000 terms, ed. by A. N. Azrilian. — M: Institute of new economy, 2004. P.781.
6. Tourism, hospitality, service: the reference book / ed. by L. P. Voronkova. — M: Aspect Press, 2002. — P.242. — ISBN 5-7567-0266-0.
7.Ushakov, D. S. Applied tour operating: manual / D.S. Ushakov. — M:MarT, 2004. — P.36. — ISBN 5-241-00308-8.
8. Abrahamian M.A. value of tourism resources, tourism development / M.A. Abrahamian / Young scientist. — 2011. — №6. V.1. — S. 138-139.
9. Ludwig L.P. The development of regional tourism strategy based on tourist resources management.Ph.D. thesis in Economics. Irkutsk. 2006. P.39.
10. M. M. Amirkhanov, Lukashina N.S., Trunev A.P. Natural recreation resources, the state of environment and institutional status of the coastal resorts. M: Economics, 2007.
About this article
Author:

Gorkanova L.V.



Year:

2014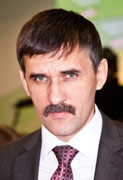 Editor-in-chief
Sergey Aleksandrovich
MIROSHNIKOV