Подача статей





Reshetova M.V.
COTTAGE COMPLEX AS A SYNTHESIS OF URBAN AND ESTATE CULTURE RUSSIA
The article describes the features of the material culture of Russia, can be traced especially life estates, covering a summation circuit experience of managing a traditional Russian and western civilized development. In this synthesis has developed a unique flavor of economic, intellectual, moral, spiritual, moral and aesthetic activities of the nobility.
Key words:
estate culture, domain-spatial integrity, gated complex.
References:
1. Shamurin YI Moscow estate. Moscow, 1912. p.352
2. Alekseev SY, Mironov EI The structure of the space of a house. Evolution of the manual. Rostov– on-Don: Height. State. Arch. Inst, 1995. S. 157
3. Russian urban art. Old Russian town planning X-XV centuries. / Ed Ed. NF Gulyanitsky. M. Stroyizdat, 1993. S. 450
4. Rusakov A. Symbolism in Russian art. Moscow, 1997. S. 180
5. Losev AF problem artistic style. Moscow, 1975. S. 420
6. Genisaretsky OI Methodological notes on the conceptual foundations of regional design / / Regional problems of living environment. Moscow, 1988. / / Proceedings of the VNIITE: Ser. Technical aesthetics. MY. 55. S. 105
7. Sidorenko VF The aesthetics of design creativity. M., 2007. S. 240
8. Kurerova GG Ecology of the objective world as a design strategy in the post-industrial period / / M: VNIITE. 2008. S. 131
9. Revzin GO The dispute with the better good. House on the hill of St. Nicholas / / Russian project. 1998. Number 9. S. 164
10. Kondratieff KA The problems of ethnic and cultural identity and modern design / / Humanities and artistic problems of lifestyle and objective environment / / Proceedings of the VNIITE: Ser. Technical aesthetics. MY. 58. Moscow, 1989. S. 125
11. Kondratieff KA Design and ecology of culture. Moscow, 2000. S. 260
About this article
Author:

Reshetova M.V.



Year:

2014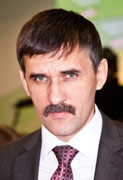 Editor-in-chief
Sergey Aleksandrovich
MIROSHNIKOV