Подача статей





Manina V.A.
PSYCHOLOGICAL-PEDAGOGICAL CONDITIONS FOR OVERCOMING THE PSYCHOLOGICAL BARRIER THE STUDENTS
The article deals with the psychological and pedagogical conditions of overcoming psychological barriers of activity. Based on the analysis of the basic concepts derived its own conditions and presented as a single scheme which includes a number of subsystems, which are activated by a collision with a psychological barrier.
Key words:
psychological barrier, psycho-pedagogical conditions, to overcome, learning activity.
References:
1. Verbickaya T. Pedagogical conditions to overcome the psychological barriers to students through the process of learning a foreign language: Author. dis. Candidate. ped. Science. Kaliningrad, 2003 — 18 p.
2. Yermolayeva EP Entrepreneurship: Self-diagnosis and overcoming psychological barriers. Moscow: Academy, IP RAN, 1996. — P.40.
3. Kondratiev Yu, Ilyin VA ABC social psychologist practice. Moscow: PER SE, 2007. — 464 р.
4. Myazina MB Features of psychological barrier arising in the course of training at the Technical University Students: Dis.... Candidate. PSC. Science. St. Petersburg., 2003. — 146 p.
5. Osuhova NG Psychological help in difficult and extreme conditions. Moscow: Academia, 2005. — 288 р.
6. Panfilov, AP Business communication in professional activities: Tutorial: In Section 4. St. Petersburg.: Union [St. Petersburg], 2001. — 494 p.
7. Stolyarenko LD Psychology of business communication and management. Rostov n / D: Phoenix, 2005 — 416 p.
8. Grzegolowska H. Proba reinteretacji sjawiska mechanismow obronnych na postawie teorii aktywacji // Prseglad Psych., 1976, №3. Р. 323 — 339.
About this article
Author:

Manina V.A.



Year:

2013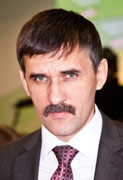 Editor-in-chief
Sergey Aleksandrovich
MIROSHNIKOV