Подача статей





Pasechnaya L.A.
SYNTACTIC RELATIONS IN COMPOUND ADJECTIVES
The actual problem of a composition which is one of the main ways of word formation in German is considered in this article. The various points of view of linguists on the nature of a compound word are given. The author addresses to the little-studied subject of syntax of the difficult adjectives designating color, represents results of research of structure of difficult adjectives and a syntactic link between their components. The results of this research are based on a material of the Big German-Russian dictionary under O.I. Moskalskoy's edition.
Key words:
compound adjectives denoting color, syntactic relations, constituent, additive form modifikativny view, comparative form of communication.
References:
1. Moskalskaya, O.I.Big German-Russian dictionary.M.: Russkijjazyk Media. — 2006. — 760 p.
2. Ojegov, S.I. Modern definition dictionary of the Russian Language. SPb.:Norint. — 2003. — 960 p.
3. Pavlov, C. M. About the German substantive composition: history of development and current state. // Voprosyfilologii. — 2000. — No.2. — P. 43-48.
4. Stepanova, M.D.The word-building of the modern German language. M: Vlados. — 2000. — 289 p.
5. Pmpel-Mader, M.; Gassner-Koch, E.; Wellmann, H. Compound adjectives and participles. Berlin.: Walter de Gruyter. -1992. — 340 с.
6. Eisenberg, P. Outer and Logical structure. The Research of Syntax and the Semantics of compound adjectives. Berlin. — 1975. — 197 c.
About this article
Author:

Pasechnaya L.A.



Year:

2013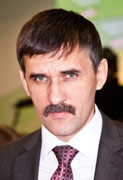 Editor-in-chief
Sergey Aleksandrovich
MIROSHNIKOV