Подача статей





Gabdullin I.R.
PREMISED KNOWLEDGE AND PREJUDICE AS A MATTER OF COMPARATIVE EPISTEMOLOGICAL ANALYSES
The subject of the article is the notion premised knowledge in terms of certain modern epistemological concepts. An attempt to interpret the phenomenon of prejudice as a form of knowledge premised and as a preconceptual background. Outlined some ways to the development of research in this area.
Key words:
premised knowledge, prejudice, preconceptual background.
References:
1. Gabdullin, I. R. Metaphysical foundations in understanding the prejudice as form of cognitive-value of interaction in the structure of consciousness / I. R. Gabdullin // Vestnik OSU. — 2011. — №7 (126). — P. 167–174.
2. Katrechko, S. L. Knowledge as a conscious phenomenon / S. L. Katrechko // What does it mean to know?: sat. articles. — Moscow: "Humanities Research Center", St. Petersburg: University Books, 1999. — P. 61–102.
3. Merkulov, I. P. Cognitive abilities / I. P. Merkulov. — Moscow, 2005. — 182 p.
4. Mikeshina, L. A. Epistemology of values / L. A. Mikeshina. — Moscow: Russian Political Encyclopedia, 2007. — 440 p.
5. Polanyi, M. Personal knowledge. Towards postkritical philosophy / M. Polanyi. — Moscow: "Progress", 1985. — 344 p.
6. Kevin R. Abbott, Thomas N. Sherratt. The evolution of superstition through optimal use of incomplete information // Animal Behavior. — Volume 82, Issue 1, July 2011. — P. 85–92
About this article
Author:

Gabdullin I.R.



Year:

2013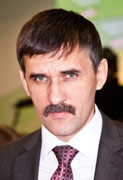 Editor-in-chief
Sergey Aleksandrovich
MIROSHNIKOV