Подача статей





Shiryaev A.G.
MORPHOLOGICAL VARIABILITY OF CLAVARIOID FUNGI' COMPLEX IN THE ZONE-SECTORAL GRADIENT OF EURASIA
The rules of morphological structure changing in the clavarioid fungi' complexes under zone-sectoral gradient have been studied. Works carried out on the latitudinal transect "Urals" and "hemiboreal zone of Eurasia" as a longitudinal. The group with coral-branched, big-forms from 4 till 20 cm high fruitbodies (morphological groups: Co-III,IV) is predominant in the areas with optimal ecological conditions, whereas, the pessimum areas are characterizing by club, simple, unbrunched and small-forms less than 4 cm high fruitbodies (Cl-I,II).
Key words:
biodiversity, Eurasia, clavarioid fungi, morphology, hemiboreal forests, transect, Ural.
References:
1. Shiryaev A.G. The clavarioid fungi of the Urals: PhD Diss. St-Petersburg, — 2006. 193 pр.
2. Shiryaev A.G., Mukhin V.A., Kotiranta H., Stavishenko I.V., Arefyev S.P., Safonov M.A., Kosolapov D.A. Biodiversity of Aphyllophoroid fungi of the Urals // Biodiversity of the Ural' plant world and adjacent territories: Abstracts of International conference. Ekaterinburg: Goschitsky Publ., — 2012. — P. 311-313.
3. Shiryaev A.G. Principles of changing in the zone-sectoral complexes of the clavarioid fungi // Modern mycology in Russia: Abstracts of International conference "III Symposium of Russian mycologists". Moscow: National academy of mycology, — 2012. — P. 172.
4. Ainsworth G.C. Introduction to the history of mycology. Cambridge: Cambridge Univ. Press, –1967. 359 pр.
5. Vaillant S. Discours sur la structure des fleurs, leurs differences et l'usage de leurs parties. Leyde, — 1718. 253 pр.
6. Ermakov N.B. Boreal vegetation diversity of Northern Asia: the continental hemiboreal forests. Classification and ordination. Novosibirsk: SD RAS Publ., — 2003. 232 pр.
7. Parmasto E. Life-forms in higher fungi // Studying problems of fungi and lichens: Materials of IV symposium for Baltic mycologists and lichenologists. Tartu: Est. Acad. Sci. Publ., — 1965. — P. 64-68.
8. Bondartseva M.A. Life forms of higher Fungi in European ecosystems // Fungi of Europe: Investigation, Recording & Conservation / D.N. Pegler et al. (Eds.). Royal Bot. Gard., Kew, — 1993. — P. 157-170.
About this article
Author:

Shiryaev A.G.



Year:

2013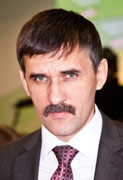 Editor-in-chief
Sergey Aleksandrovich
MIROSHNIKOV