Подача статей





Yuzhaninova E.R.
VALUE DETERMINATION OF HEI STUDENTS IN INTERNET AXIOSPHERE AS PEDAGOGIC PROBLEM
The article explains the necessity of using Internet in the university educational process for acquisition of universal values, goals and formation on this basis a stable moral personality of student capable to successful interaction with other people, to self-knowledge, self-education and self-development.
Key words:
value, self-determination, value self-determination, identity, Internet.
References:
1. Baevа, L. V. Values of changing world: existential axiology of history / L. V. Baevа. — Moscow, 2004.
2. Dewey, J. Reconstruction in Philosophy; Problems of Human / J. Dewey; translated from English, afterword and comment L. E. Pavlova. — M., 2003.
3. Kagan, M. S. Philosophical theory of value / M. S. Kagan. — SPb., 1997.
4. Psychology: Dictionary / by L. A. Karpenko; total. еd. A. V. Petrovsky, M. G. Yaroshevsky. — 2nd ed., rev. and add. — M.: Politizdat, 1990.
5. Rubinstein, S. L. Problems of general psychology / S. L. Rubinstein. — Moscow: Pedagogy, 1976.
6. Theoretical and Applied Social Psychology. — Moscow, 1988.
7. Tugarinov, V. P. Marxist philosophy and the problem of values / V. P. Tugarinov // Problems of values in philosophy. — Moscow, 1966.
8. Hyubsher, A. Тhinkers of the time. Guide to Western philosophy of the twentieth century / edited by A. F. Losev. — Moscow, 1994.
About this article
Author:

Yuzhaninova E.R.



Year:

2013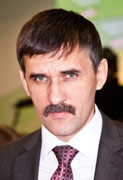 Editor-in-chief
Sergey Aleksandrovich
MIROSHNIKOV