Подача статей





Reshetova M.V.
COLLAGE AND PERFORMANCE AS STRATEGY OF WASHING OUT OF BORDERS BETWEEN TRADITIONAL PRACTICIANS OF ART
In article interosculation and coexistence of different art forms into second half XX centuries reveals. Principles of collage, formulating essence of new forms of art are defined. In the modern version of a postmodernism the collage is interpreted not as speculative connection in various under the status and value of elements, and as a symbol of a modern epoch.
Key words:
abstract art, performance, the design concept, a collage, a postmodernism.
References:
1. The almanac Date. — M., 2000. — 208 p.
2. Dickson, C. Digital performance: history of new media at theatre, dance, performance and installation // The MIT Press. — 2007.
3. Marinetti The Futurist Cinema. — Р. 15.
4. Kirby Futurist Performance. — P. 49.
5. Goldberg, R. Performance art. The Dictionary of Art / Ed. by Jane Turner. — London: Macmillan Publishers Limited, 1996. — Vol. 24. — P. 403–409.
6. Aragon, L. Les collages. — Paris, 1965.
7. Wescher, H. Collage. — RY., 1968; Collages. Ed. Group Mu. Revue d'esthetique. 3-4. — Paris, 1978.
8. Poggi, Ch. In Defiance of Painting: Cubism, Futurism, and the Invention of Collage. — New Haven, 1992.
About this article
Author:

Reshetova M.V.



Year:

2012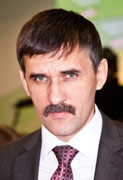 Editor-in-chief
Sergey Aleksandrovich
MIROSHNIKOV