Подача статей





Olkhovaya T.A.
VALUE-SYNERGETIC APPROACH TO THE RESEARCH OF THE PROBLEM OF STUDENT'S SUBJECTIVITY FORMATION AT THE UNIVERSITY
In the article the result of synthesis of the axiology methodological ideas and innovatics is presented, which allows investigating the problem of a subjectivity formation in educational space of university as a difficult, changeable, self-organizing phenomenon. The author defines the leading idea of the axiological-synergetic conception of the subjectivity formation as the idea about a role of the axiological structures of the person as a source and the mechanism of self-organizing of personal and professional growth.
Key words:
subjectivity, axiology, synergetics, university education, subjective position.
References:
1. Vorozhbitova A.A. Sinergetic Aspect of High School Education in the Light of Linguo-Rhetorical Approach / A.A.Vorozhbitova// Vestnik vysshej shkoly – 1999. – №2. – P.22–26.
2. Kirjakova, A.V. Axiology of Education. Basic Researches in Pedagogics / A.V.Kirjakova – М: Dom Pedagogiki, 2008. – 578 p.
3. Knjazeva E.I., Kurdyumov S.P. Synergetics and New Approaches to Education Process. http://www.uni-dubna.ru
4. Matkin, V.V. Theory and Practice of Development of Interest to the Professional-Creative Activity of the Future Teachers: Axiological-Synergetic Approach / V.V.Matkin – Avtoref. dis... Dok.ped.nauk. – Ekaterinburg, 2002. – 41 p.
5. Prigozhin, I. Order Out Of Chaos: New Dialogue of the Person with the Nature / I.Prigozhin, I.Stengers: Translation from English / Obshch. red. V.I.Arshinova, J.L.Klimontovicha, Ju. V.Sachkova. – М: Progress, 1986.
About this article
Author:

Olhovaya T.A.



Year:

2011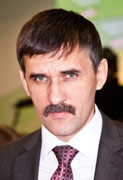 Editor-in-chief
Sergey Aleksandrovich
MIROSHNIKOV