Подача статей





Veretennikova E.P.
PEDAGOGICAL GUARANTEEING OF VALUE ORIENTATIONS FORMING OF STUDENTS AS A FACTOR OF THEIR PROFESSIONAL COMPETENCE
The given article considers the actual problems of the future specialist professional competence development in the contest of their upbringing and orientations of values. It covers different approaches o the given problem solution via the contradictions to be resolved between the necessity of the axiological trend of the modern pedagogic education and the absence of the conditions and demanded scientific and methodological base to carry it out.
Key words:
orientations of values, axiological tendencies, professional competence, innovation in higher school, supportive pedagogy, students as a subject to the value orientated activity.
References:
1. Adolf, V. A. Innovative activity of an educator in the process of the professional formation: monograph / V.A. Adolf, N.F. Ilyina. — Krasnoyarsk, 2007. — 192 p.
2. Bordovskaya, N.V. Pedagogy: Course book for colleges / N.V. Bordovskaya, A.A. Rean. — Polikom: 2000. — 304 p.
3. Zhuykova, T.P. The value priorities of Psychology and Pedagogy department students professionally orientated development: thesis of dissertation work /.T.P. Zhuykova. — M, 2000. — 16 p.
4. Mironova, N.I. Inclusion on humanity internal values of the teachers colleges students in the area of Humanities, Psychology and Pedagogy. 1960– the beginning of 90s: thesis of dissertation work / N.I. Mironova. — M., 1999 — 23 p.
5. Pedagogic axiology: monograph / G.I. Tchizhova / Ed D, prof. V.A. Slastenin. — Krasnoyarsk: SibGTU, 2008. — 294 p.
About this article
Author:

Veretennikova E.P.



Year:

2011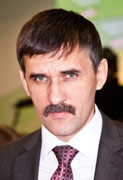 Editor-in-chief
Sergey Aleksandrovich
MIROSHNIKOV