Подача статей





Bulynskiy N.N.
STRUCTURING OF THE CONTENT OF PEDAGOGICAL COMPONENT OF PROFESSIONAL-PEDAGOGICAL EDUCATION AS A FACTOR OF FORMING OF STUDENTS' OF INSTITUTE OF HIGHER EDUCATION COMPETENCE
In article the maintenance professionally-pedagogical education is considered. Three have been allocated knowledge the block the methodological, theoretical, methodical and applied block of abilities. Problems of perfection of the maintenance of training on psihologo-pedagogical cycles have been considered.
Key words:
professionally-pedagogical education, competence, thesaurus the approach, structurization of knowledge.
References:
1. Arhangelskiу S.I. Educational process at the higher school, its natural bases and methods: The educational methodical grant.– М.: The higher school, 1980.
2. Babansky Ю.К. The selected pedagogical works. — М: Pedagogics, 1989.
3. Batyshev S.J. Industrial pedagogics. М: Mechanical engineering, 1984.
4. Kraevsky V.V., Polonsky V.M. Metodologija for the teacher. Volgograd: Change, 2001.
5. Lednev V. S. The formation maintenance. М: The higher school., 1991.
6. Matushkin S.E. The selected pedagogical compositions. Chelyabinsk, ChelGU, YuUNOI the Russian Open Society, 2006.
7. Skatkin M. N. Methodology and a technique of pedagogical researches. — М, 1989.
About this article
Author:

Bulynskiy N.N.



Year:

2011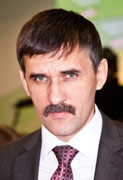 Editor-in-chief
Sergey Aleksandrovich
MIROSHNIKOV