Подача статей





Gavrilova I.K.
ORGANIZATIONAL AND PEDAGOGICAL CONDITIONS FOR THE DEVELOPMENT OF THE DESIGN SKILLS OF FUTURE ENGINEERS IN LINGUISTIC EDUCATION
The article, based on analysis of educational and methodical literature, clarifies the concept of "designing skills of future engineers in linguistic education" through actualization of value-semantic aspects of language education. The paper presents the results of the diagnostic study into the process of design skills development for the future engineers in linguistic education.
Key words:
engineering education, linguistic education, professional activity, design skills.
References:
1. Polat, E.S. New pedagogical and information technologies in educatoin system / E.S. Polat. — M.: Academia, 2009, — 272 p.
2. Zimnyaya, I.A. Psychologie aspects of foreign language speaking learning / I.A. Zimnyaya. — M.: Prosvescheniye, 2002
3. Passov, E.I. Mastery and personality of a teacher / E.I. Passov, V.P. Kusovlev, N.E. Kusovleva, V.B. Tsarkova — M.: Flinta: Nauka, 2001. — 240p.
4. Rogova, G.V. and others. Language teaching methodology at secondary school / G.V. Rogova, F.M. Rabinovich, G.E. Sacharova. — M.: Prosvescheniye, 1991. — 187p.
5. Sacharova, N.S. Axiology of education. Principaly researches in pedagogic / N.S.Sacharova, A.V. Kiryakova and others // Monograph. Moskou: Dom pedagogiki, 2008. P. 196 — 231
6. Vereschagagin, E.M. Language and culture / E.M. Vereschagagin, V.G. Kostomarov — M.: Prosvescheniye, 1990. — 192 p.
7. Anischenko, V.A. Design of education systems in conditions of continuous vacational training: monograph / V.A. Anischenko. — M.: Dom pedagogiki, 2008. — 385p.
8. Bray M. Tradition, change and the role of the world council of comparative education societies / M. Bray. Education quality. Competence. Technologies: Materials of research — practical conference. — Horsens: University College Vitus Bering Danmark, 2009. — 245 p.
9. Dudeney G., Hockley N. How to teach English with technology. Pearson Longman, 2007
10. Good, D. University Collaboration for Innovation: Lessons from the Cambridge — MIT Institute. — Rotterdam, Netherlands: Sense Publishers, 2007. — 224 p.
About this article
Author:

Gavrilova I.K.



Year:

2010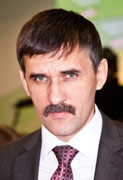 Editor-in-chief
Sergey Aleksandrovich
MIROSHNIKOV