Подача статей





Ivanov S.Yu.
ROLE OF CATEGORY OF UNIVERSAL IN "CAPITAL" BY K. MARX
The article studies the category of universal as "interconnected" and "interdependent" moment of initial unity of ontological essence of the investigated phenomenon with its matter, and at that subordination of relation between "essence" and "matter" serves only to deeply understand the perceived object in its integrity, totality of its existence. Understanding of this Universal, on the one hand, stipulates for true theoretical understanding of K. Marx's "Capital", and on the other hand, to a certain extent derives from the logic of "Capital".
Key words:
universal, special, single, matter, phenomenon, dialectical method.
References:
1. Ilyenkov, EV Universal / EV Ilyenkov / / Philosophical Dictionary. - Moscow: Soviet Encyclopedia, 1960. - T. 1. - 682 pp.
2. Ilyenkov, EV epistemological significance of "Marx's Capital to study the structure of cognition / EV Ilyenkov / / Dialectics - the theory of knowledge. Historical and philosophical essays. - M.: Nauka, 1964. - 364 pp.
3. Marx, K. Capital. Critique of Political Economy. T. 1. Kn. 1: The production of capital / Marx / Marx, K. and F. Engels, Collected Works, Vol. - 2 ed., T. 23. - 784 pp.
About this article
Author:

Ivanov S.Yu.



Year:

2010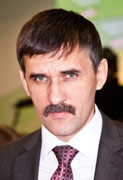 Editor-in-chief
Sergey Aleksandrovich
MIROSHNIKOV