Подача статей





Minyaeva N.M.
THE PROBLEM OF UPDATING THE RESOURCE OF SELF-EDUCATION STUDENT
The article explains the need to update the resource of self-education students to prepare for a competitive specialist and the formation of the professional elite. Solved philosophical, socio-cultural and psycho-pedagogical conditions refer to the process. Authors distinguish action-competence hike as a methodological basis and theoretical study regulative problem.
Key words:
resource, self-education activities, resource self-education activities, updating the resource self-education activities.
References:
1. Losev, A.F. The history of antique aesthetics. Sophists. Sokrat. Platon / A.F. Losev. — M.: ACT, 2000.– 846 p.
2. Sokolova, L.B. Culturelogikal content of the pedagogical activity: monograph / L.B. Sokolova. — Saratov, — 2007. — 172 p.
3. Serikov, V.V. Education and personality. Theory and practice of the of pedagogical systems' project / V.V. Serikov. — M.: Logos, 1999. — 272 p.
4. Heidegger, M. Existence and time / M. Heidegger, — M. — 1997. — 451 p.
About this article
Author:

Minyaeva N.M.



Year:

2010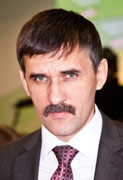 Editor-in-chief
Sergey Aleksandrovich
MIROSHNIKOV