Подача статей





Mikhaylov S.M., Mikhaylova A.S.
POST-INDUSTRIAL DESIGN: PREREQUISITES, SIGNS, STYLES
Article is devoted to the concept "post-industrial design", its main distinctive signs, prerequisites of emergence, and also the main art and stylistic currents of post-industrial design. Change of the doctrine of industrial design upon its transition to a post-industrial stage was predetermined by the happening changes in modern society of post-industrialism connected by technological revolution and development of information technologies, and together with them dematerialization and demassifikation of production, revaluation of values and reconsideration of all basic characteristics of industrial society, emergence of new type of the consumer — the "aesthetic" person, essential changes of ideas of comfort of environment. It is necessary to distinguish from the most essential distinctive signs of post-industrial design: miniaturization, virtuality, augmented reality, interactivity, artificial intelligence, emergence of biomechanical forms. Traditional types of synthesis of fine and plastic arts with architecture start giving way to new forms of synthetic interaction of design with architecture, with monumental and decorative, landscape and town-planning art, sculpture, ergonomics today and so forth. In design the new art and style currents reflecting features of development of society in a post-industrial stage resulted: biomorphism, rough-and-redi, sensualism, kontemporarism, fusion, shebbi-chic, and also global historical architectural and art style — parametric style.
Key words:
post-industrial society, postinustrialny design, art and style currents, information technologies.
References:
1. Mikhaylov S. M. Dizayn of the modern city: complex organization of the subject and spatial environment (teoretiko-methodological concept). Abstract yew. doctors of art criticism, Moscow, 2011
2. Mikhaylov S.M., Mikhaylova A.S. Post-industrial design: new types of synthesis//Decorative art and subject and spatial environment. MGHPU bulletin, 2009, No. 4.
3. Mikhaylov S.M., Vafina D. D. Five signs of post-industrial design//the Modern view on the future of science: collection of articles of the International scientific and practical conference. — Ufa: RIO MTsII SAYNS OMEGA, 2014.
4. Design of post-industrial society (five questions which remained without answer)//the Collection of the articles "Design-3 Problems" / under the editorship of V. L. Glazychev. M.: Architecture With, 2005 — page 228-243
5. http://artelectronics.ru/posts/prekrasnoe-nichto
6. http://www.homedit.com/difference-between-contemporary-and-modern-design
7. https://ru.wikipedia.org/wiki/Фьюжн _ (design)
8. https://ru.wikipedia.org/wiki/Декупаж
9. https://en.wikipedia.org/wiki/Shabby_chic
10.http://www.patrikschumacher.com/Texts/Parametricism_Russian%20text.html
11. https://ru.wikipedia.org/wiki/Dopolnennaya_realnost
About this article
Authors:

Mihaylov S.M., Mihaylova A.S.



Year:

2015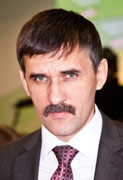 Editor-in-chief
Sergey Aleksandrovich
MIROSHNIKOV