Подача статей





Nguyen H.M., Rementsov A.N.
REALITY AND PROSPECTS OF MAINTENANCE AND REPAIR WORKSHOPS OF AUTO TRANSPORT ENTERPRISES IN HANOI
The article presents an analysis on the production activities at maintenance and repair workshops of passenger transport enterprises in Hanoi. Trends on development and improvement at these workshops are given.
Key words:
Hanoi, public transport, maintenance and repair workshop, auto transport enterprises.
References:
1. Ministry of Transport — Annual Report 2013 and implementation plan 2014. — Hanoi, 2014. — 33 p.
2. Nguyen Hung Manh, A. Rementsov. The problems of public transport in Hanoi // Vestnik of MADI, 2013. — №4(35). — P. 8–13.
3. Decision No.51/2008/QD-UBND of the Public Committee of Hanoi on publishing the level of cost estimates for public passenger transport vehicles in Hanoi. — Hanoi, 2008. — 40pp.
4. Hanoi transportation and services company "Transerco": annual report 2012. — Hanoi, 2013. — 25 p.
5. Decision No.140/QD-TTg dated March 08, 2012 of the Prime Minister on approving of the project development of public transport passenger vehicles in Vietnam in the period 2012–2020. — Hanoi, 2012. — 8 p.
6. The Vietnam's Public Transport Development Plan up to 2020. — Hanoi, 2010. — 86 p.
About this article
Authors:

Nguen H.M., Rementsov A.N.



Year:

2014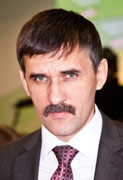 Editor-in-chief
Sergey Aleksandrovich
MIROSHNIKOV