Подача статей





Panova N.F., Denisova N.V.
CLASSIFICATION OF STUDENTS BY PROGRESS LEVEL BY MEANS OF THE DEVICE OF THE DISCRIMINANT ANALYSIS
The article is devoted to the development of algorithm of detection of factors, that affect the academic performance of the student, based on the mathematical tools of discriminant analysis, which implements the classification of "learning" and allows to refer the student to a class with one or another level of achievement with the values of discriminant variables. The developed model can be useful in the formation of groups of first-year students, and in the improving the quality of education through action on some of the characteristics that affect discrimination.
Key words:
discriminant model, the classification function, the training sample, the recognition quality, grouping feature.
References:
1. The official site of the Orenburg College statistics, Economics and information science [Electronic resource]., 2014. — Mode of access: WWW.URL http : // www.oksei.ru.
2. Lifinceva, M.V. Content and organization of educational work in educational institutions in conditions of integration of socio– pedagogical environment (on the example of the medical College): dis.– Cand. Petersburg. Sciences 13.00.01 / M Century Lifinceva. — Stavropol, 2004. — S. 89-90 .
3. Kirschner, P. A., Karpinski, A. C. Facebook® and Academic Performance /Journal Computers in Human Behavior, 2010 — volume 26, number 6, pages1237-1245
4. Luzkov, L.N., Rusina N.A. Investigation of the factors affecting educational motivation of students of medical school. [Electronic resource] // Medical psychology in Russia: the electron. nauch. Ukr. 2012. N 1. URL: http:// medpsy.ru
5. Ovcharova, R.V. Parenthood as a psychological phenomenon / of the textbook. the allowance. RV Ovcharova / — Moscow : Moscow psychology-social Institute, 2006. — S. 63-84.– ISBN 5-89502-771-7.
6. Tishchenko, V.A. Influence of physical development of students for their professional training / Physical education of students, 2012 — № 02, — S. 96-100.
7. MedDaily — "Medali" news of medicine [Electronic resource]. // The project of the joint editorial NEWSru.com– Moscow : MEDDAILY.RU, 2010-2014. — Mode of access: http: // meddaily.ru. — 05.03.2014.
About this article
Authors:

Panova N.F., Denisova N.V.



Year:

2014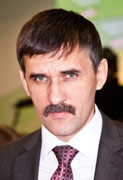 Editor-in-chief
Sergey Aleksandrovich
MIROSHNIKOV