Подача статей





Arhipov A.A., Valetov M.R.
PRESERVING AND STRENGTHENING THE PHYSICAL HEALTH OF CHILDREN MIDDLE SCHOOL AGE IN PRACTICE PHYSICAL EDUCATION
In the modern context of the school education intensification and the health deterioration of the school children, it is necessary to implant in the educational process special methods for the physical health maintenance with the elements of the non-traditional kinds of the sporting activities, focused on the complex somato therapeutic methods, purposefully influencing on the formation of the basic index of the school children physical health.
Key words:
social personality disadaptation, method for the health maintenance in the practice of physical education, phenomenon of the physical activity, unspecific stimulation of the school child's personality, non-traditional kinds of the sporting activities, somato therapeutic influence.
References:
1. Arkhipov, AA Recovery mental health of schoolchildren in the practice of physical education: Dis.... Kan. ped. Science / AA Arkhipov. — Chelyabinsk 2006. — 157.
2. Arkhipov, AA psychophysical training in the practice of physical education students: ucheb. method. Benefit / AA Arkhipov. — Orenburg Univ Troops, 2006. -172 With.
3. Akimov, MK Psychophysiological personality characteristics of pupils: accounting and correction: ucheb.posobie for stud. vyssh. Textbook. institutions / MK Akimov, VT Kozlov. — Moscow: Academy 2002. — 160.
4. Alferov, AG System zdorovesberegajushchej activity comprehensive school / AG Alferov, T. Yu Grudinskaya / / Scientific and methodological support of physical training, sports training, improving and adaptive physical training: Sat scientific. tr. / Ed. A. I. Alferov, SB Sharmanova;. — Chelyabinsk: Izd UralGAFK 2002. — S. 11-16.
5. Dineika, KV Ten lessons psychophysical training / KV Dineika. — Moscow: Physical Culture and Sports, 1987. — 63.
6. Zhuravlev, D. Adaptation of pupils during the transition from primary to secondary school / D. Zhuravlev / / Education. — 2002. — № 8. — S. 99-105.
7. Pavlov, SD Organization athletic training for sickly children in preschool educational institution / SD Pavlov / / Valeology. — 2000. — № 2. — S. 58.
8. Seluyanov VN Technology Physical Culture / VN Seluyanov. — M.: Sports Academy Press, 2001. — 172.
About this article
Authors:

Arhipov A.A., Valetov M.R.



Year:

2014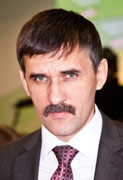 Editor-in-chief
Sergey Aleksandrovich
MIROSHNIKOV