Подача статей





Andreyeva V.G.
"THE OBNOSKOV FAMILY" BY ALEKSANDR SHELLER-MIKHAILOV AND "ANNA KARENINA" BY LEO TOLSTOY: ART LOANS, GENETIC AND TYPOLOGICAL SIMILARITIES
The author of the article considers the question of possible influence of the novel "The Obnoskov Family" by Aleksandr Sheller-Mikhailov on the process of the creation of the novel "Anna Karenina" by Leo Tolstoy, reason on borrowings and creative mastering events, on their place and value at creation of the artistic system, special in its world-likeness by Tolstoy.
Key words:
novel, loans, creative development, art world, L.N. Tolstoy, A.K. Sheller-Mikhaylov, subject elements, realism.
References:
1. Andreyeva V. G. "Infinite labyrinth of linkages" in Leo Tolstoy's novel "Anna Karenina". — Kostroma: Half Title, 2012. — 296 pages.
2. Bursov B. I. National peculiarity of the Russian literature. — Leningrad: Soviet Writer, 1967. — 396 pages.
2. Bushmin A. S. Continuity in literature development. — Leningrad: Artistic Literature. 1978. — 224 pages.
3. Kokovina N. Z. A.K. Sheller-Mikhailov and literary movement of the 1860-s—1870-s: thesis of a "candidate" of philological sciences. — Kalinin, 1985. — 236 pages.
4. Tolstoy L. N. Complete collective works in 90 vol. — Moscow: Artistic Literature, 1928—1958.
5. Sheller-Mikhailov A. K. The Obnoskov Family. — [Electronic resource]. — Access mode: http://az.lib.ru/s/shellermihajlow_a_k/text_0090-1.shtml
About this article
Author:

Andreeva V.G.



Year:

2014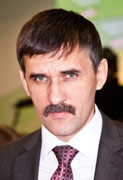 Editor-in-chief
Sergey Aleksandrovich
MIROSHNIKOV