Подача статей





Blinkova E.S., Solodkova E.G.
COMPARATIVE ANALYSIS OF CUSTOMIZED AND STANDARD ABLATION ON POSTOPERATIVE RATE OF HIGHER ORDER ABERRATONS AFTER MYOPIC LASIK
Higher order aberrations (HOA) were studied in photopic and scotopic conditions according to findings of 82 bilateral LASIK on Schwind Amaris excimer laser (Germany) in various optical zones. Rate of post-LASIK higher order aberrations within the 4-mm corneal optical zone has no tendency to increase. However, optical zone, corresponding to scotopic conditions, was characterized by HOA-rate enhancement. OZ calculation should be made with consideration to scotopic pupil diameter. Wavefront guided LASIK eliminates risk of scotopic side effects.
Key words:
myopia, LASIK, corneal optical zone, pupil, higher order aberrations
References:
1. Kornilovskyi I.M., Shishkin M.M., Karpov V.E. Optical side effects in photorefractive and cataract surgery// Present-day technologies of cataract and refractive surgery — 2009. — P. 222-333.
2. Arba-Mosquera1 S., Hollerbach L.T. Ablation Resolution in Laser Corneal Refractive Surgery: The Dual Fluence Concept of the AMARIS Platform. Advances in Optical Technologies Volume 2010 (2010), Article ID 538541, 13 pages doi:10.1155/2010/538541.
3. Buhren J., Kuhne C., Kohnen T. Influence of pupil and optical zone diameter on higher-order aberrations after wavefront-guided myopic LASIK//J. Cataract. Refract. Surg. — 2005.-Vol. 31(12) — P. 2272-2280.
4. Gatinel D., Malet J., Hoang -Xuan T., Azar D.T. Analysis of Customized Corneal Ablations: Theoretical Limitations of Increasing Negative Asphericity// Invest. Ophthalmol.– 2002.– Vol. 43 (4): — P. 941-948.
5. Holladay J..T, Janes J.A. Topographic changes in corneal asphericity and effective optical zone after laser in situ keratomileusis// J. Cataract. Refract. Surg.– 2002. — Vol. 28 (6)-P. 942-947.
6. Nader N. Aspheric treatments reduce spherical aberration after cataract, refractive surgery// Refract. surgery Ocular surgery news U.S. Edition June 15, 2005 www.osnsupersite.com.
7. Shallhorn S.C., Kapp S.E., Janzer D., Tidwell J., Laurent J., Bbourque L. Pupil size and quality of vision after LASIK//Ophthalmol.– 2003. — Vol. 110(8) — P. 1606-1614.
About this article
Authors:

Blinkova E.S., Solodkova E.G.



Year:

2013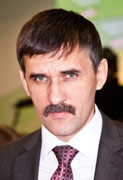 Editor-in-chief
Sergey Aleksandrovich
MIROSHNIKOV