Подача статей





Savelieva I.N.
INTERACTION MECHANISMS OF CREATIVITY AND TECHNIQUES OF SCIENTIFIC KNOWLEDGE IN THE DESIGN OF CLOTHING DESIGN
The article deals with a wide range of concepts relating to the philosophy of creativity in the arts and sciences, which are used purposefully or spontaneously in the process of creating objects and objects of intellectual labor.
Key words:
art, science, perception, association, inspiration, analysis, synthesis, abstraction, etc.
References:
1. Altshuller, GS Creativity as an exact science. — Moscow: Soviet Radio, 1979. — 176s.
2. Cheremnykh A. Fundamentals of styling women's clothing. — Moscow: Light and Food Industry, 1983. — 321s.
3. Saveliev I. On the creative imagination / / Russia and world culture at the turn of the 20-21 centuries. — M. RosZITLP, 2000.-S. 44-48.
4. Upine AM Costume Design. The social status. Image. Monograph. M. RosZITLP, 2009. 199 p.
5. Saveliev I. A new technique in art and design analysis. Textbook. M. RZITLP, 1992, 43 p.
6. Saveliev, IN, Upine AM Compositional and structural features of folk costumes neighboring countries. Textbook. M. RosZITLP, 2009, 51 p.
7. Upine AM The method of forming typological structures in the study of regular relationships in the costume design / / Orenburg, the capital of Russian design. Journal of OGU.-2011. — № 9 (128)., P.78-83
About this article
Author:

Savelyeva I.N.



Year:

2012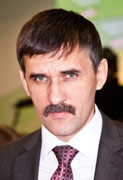 Editor-in-chief
Sergey Aleksandrovich
MIROSHNIKOV