Подача статей





Selivanov V.M.
ONTOLOGICAL FOUNDATIONS FOR POSTMODERNISM
This paper presents an analysis of postmodernism. It offers the author's original version of correlation between the discrete and the universal in Man. From the historical and philosophical perspective, the paper, on the examples of the ideas from philosophical schools, illustrates the ratio of the settled and the new in the life of community — tradition and modernity. The emphasis is made on non-traditional understanding of postmodernism. The author provides his own reading of the present state of civilization, makes conclusion about the deep ontological foundation for postmodernism. The author introduces also the new concept "ontological entropy".
Key words:
the discrete, the universal, modern, postmodern, postmodernism, the immanent, correlation, ontological, epistemological, structuralism, post-structuralism, deconstruction, ontological entropy.
References:
1. Derrida J. Dissemination. — Ekaterinburg: D-factor, 2007.
2. Derrida J. Positions. — Moscow: The Academic Project, 2007.
3. Ilyin IP Postmodernism from the beginning to the end of the century: the evolution of scientific myth. — Moscow: Intrada, 1998.
4. Ilyin IP Poststructuralism. Deconstruction. Postmodernism. — M., 1996.
5. Lacan J. The function and field of speech in psychoanalysis. — Moscow: Gnosis, 1995.
6. Lyotard J.-F. Postmodern condition. — M., 1996.
7. Lyotard J.-F. Phenomenology. — St.: Aletheia, 2001.
8. Polanyi M. Personal knowledge. — Moscow: Progress, 1985.
9. Sokal A, Bricmont J. Intellectual tricks. Criticism of postmodern philosophy. — M.: Intellectual House Books, 2002.
10. Feyerabend P. Against Method. Essay on the anarchist theory of knowledge. — Moscow: AST, Guardian, 2007.
11. Feyerabend P. Selected papers on the methodology of science. — Moscow: Progress, 1986.
About this article
Author:

Selivanov V.M.



Year:

2011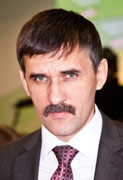 Editor-in-chief
Sergey Aleksandrovich
MIROSHNIKOV