Подача статей





Vasileva L.A.
COOPERATION AS A METHOD OF FORMATION OF PROFESSIONAL COMPETENCE
A basic problem in vocational training is not the accurate performing discipline, and independence and creative activity, it promotes increase of informative activity and promotes formation of professional competence of the student already within the precincts of educational institution.
Key words:
professional competence, independence, informative activity, creative activity, a method of projects, working writing-books, education-research work of students.
References:
1. Sarcina L.N.formation of research skills // the Expert. — 1999. — №4. — 9 p.
2. Кочкина I.V.design activity at lessons of Russian. // the Appendix to magazine "Average vocational training" — 2008. — №4. — P.41–42.
3. Pogodina A.A. к.п.н. The teacher of the Yaroslavl industrially-pedagogical college // the Working notebook at the rate "Pedagogics of tolerance". — 2001.2 with.
4. Stepanova T.I., Goals А.Г, Golova V.P., Nikitin T.A.organization of educational-research work of students on average special educational institutions. — Липицк. — 1996.4 with.
5. Strelnikov A.N.what for honey to the sister a self-assessment.// Honey the sister. — 2000. — №1. — 42 with.
6. Shumilova N.I.quality management of preparation of experts // the Expert. — 2007. — №3. 6 with.
About this article
Author:

Vasilyeva L.A.



Year:

2011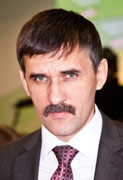 Editor-in-chief
Sergey Aleksandrovich
MIROSHNIKOV