Подача статей





Usova L.B.
ACTUALIZATION OF MATHEMATICAL KNOWLEDGE AT PROFESSIONAL PREPARATION OF FUTURE ENGINEERS OF VITAL ACTIVITY SAFETY
There are the results of state analyses of process of the mathematical cognizance's actualization in the professional training of a future engineer of personal and social safety; the aspects of mathematical cognizance's actualization of a future engineer are considered in the given article. Possible effective ways of improving of the process under consideration are suggested here.
References:
1. Short Philosophical Dictionary [Text] / G.G. Kirilenko, E.V. Shevtzov. — Moscow: Slovo: Eksmo, 2004. — 480 c. — Subject index: p. 475.
2. Usova, A.V. Intersubject bounds are in standardization conditions of education // Physics in school. — 2000. — №3. — P.46-48.
3. Ruzavin, G.I. About the nature of mathematical cognizance. — Moscow, 1968.
4. Russian Pedagogical Encyclopedia: in two volumes [Text] / Main editor Davidov, V.V. — Moscow: BRE, 1993, 608 p. (T — I, A — M).
5. Komenskiy, J.A. "Great Didactics". — Selected Pedagogical Works. Moscow, Uchpedgiz, 1955.
6. Big Psychological Dictionary [Text] / edited by B.G. Mescheriakov, V.P. Zinchenko. — Praim-Evroznak; Moscow: Olma-Press, 2005. — 672 p. — (Psychological Encyclopedia). — Subject index: p. 638-666.
About this article
Author:

Usova L.B.



Year:

2011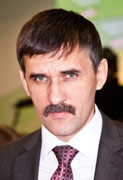 Editor-in-chief
Sergey Aleksandrovich
MIROSHNIKOV